I get questions all the time about my work-from-home set up. Especially considering I used this same set up to do radio for 13 different cities while I was with iHeartRadio.
Whether you're doing something as complex as live radio or as simple as podcasting, Instagram lives or content creation the following tech is everything I have in my own home office. Most of these items are discounted today. By the way, if you're interested in home and kitchen items, I have some of those favorites below.
Work from Home Tech Favorites
Oh, you should know some of these links allow me to earn a small commission on your purchase at no additional cost to you. 
Now let's get started!
Want movement with your videos without walking off the shot? Then you need this. The auto tracking includes face tracking, body tracking and action tracking. Features include remote control, universal 1/4″ UN thread, extendable stabilizer, micro USB charging and it's compatible with other Pivo accessories. This is usually $130 and it's going for $65 today. Get yours here.  
Lighting is everything. You know this. But so is space! I love this light cause it clips right onto the edge of my desk. No tripods taking up space! I also love that this light has a remote control so I can watch on screen what the adjustment looks like saving me time and making my content creation smoother. I bought mine for $199 and they're $87 today. I own two of these, one on each side of my desk. Get yours here.
I swear by these plug and play mics. They work with iPhone. If you need the Android version you can find them here.  If you have an iPhone like I do I can tell you these are the best wireless lapel mics I've ever used outside a professional TV set. They have great reach, noise reduction, last for hours, charge quickly and are plug and play. No apps necessary, just literally plug them into the phone and start recording with amazing sound. You can use both if you're on camera with a co-host or just one if it's just you. These are usually $36 and are $19 today. Get yours here.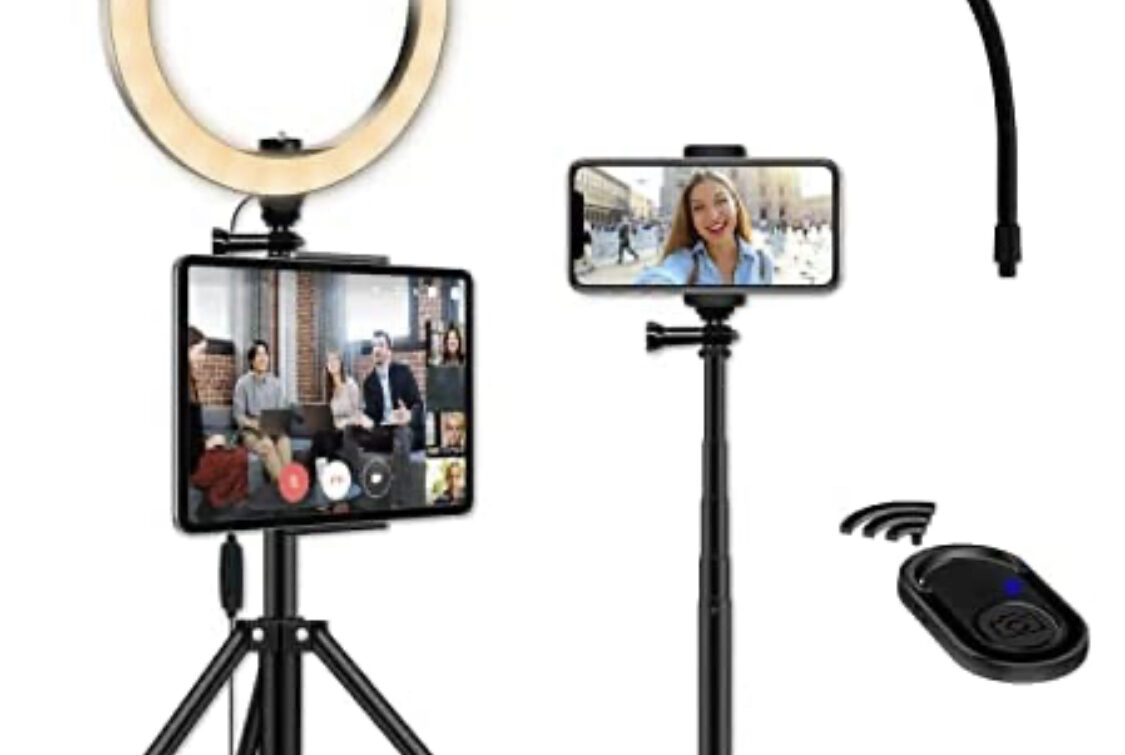 Content creation on the go? I got you. This baby is my go-to when I'm moving and shooting. I love that it holds either my iPhone or my tablet. It's sturdy but light-weight enough to carry around and set up anywhere. This has a USB set up so you do need your computer. It serves as a tripod and a selfie stick and comes with a remote. I got mine at $39 it's $31 today. Get yours here.
Did you hear? I'm expecting my first baby. I'm not getting into that topic on this post, you can read about it here. But what I will say is that becoming a mom has made me hyper vigilant about what products and items I have in my home. Here are a few discoveries I've made that I think you'll like. 
I love to eat and I love for what I'm eating to taste delicious. So I always look for alternatives and simple switches that level up my nutrition without sacrificing flavor. One of the recent discoveries I've made is the Nutr Machine. This is a healthy, planet-friendly alternative to traditional dairy or store-bought milks with a ton of ingredients I can't pronounce. I got mine in the mail a few days ago and I've played with a few recipes to make almond and cashew milk. Once I figure out my favorite I will share on my Instagram. You can also make oat, walnut, soy, coconut, rice, flax, peanut & more in just minutes. If this is up your alley you can purchase yours here and use the code GIGI10 to save 10% on your order.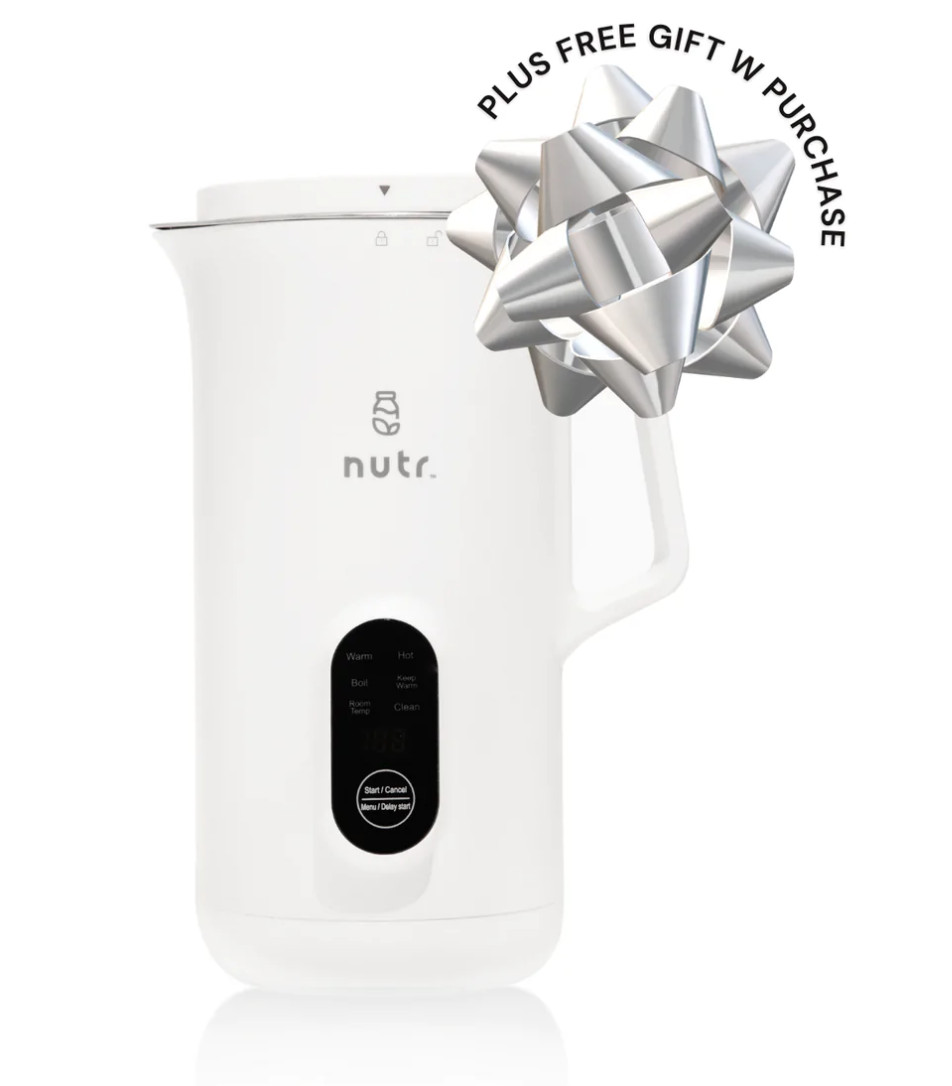 Let's talk food. If you follow me on instagram then you've seen me post about ZENB a ton of times. 
This is the only plant based pasta I have ever tasted that is actually flavorful and tastes like actual pasta. The reason I love substituting my pasta with ZENB is that it's 100% yellow peas, has more fiber, less carbs and a ton of different options. 
From microwavables to different noodle options to delicious natural sauces you can level up your pasta game to a much healthier (and more delicious) level.
Use the code GIGI20 to save 20% when you place your order here. 
Small, powerful, no drip, steam iron. I have used this on every type of fabric I own with success. It's light and the AC cord is long as heck. 
I always pack this with me when I'm traveling and I take it with me when I'm creating content on the go for a quick iron in whatever public bathroom I'm changing. Hence the note on the long power cord. It comes in handy. 
As a side note, this also makes for a great gift.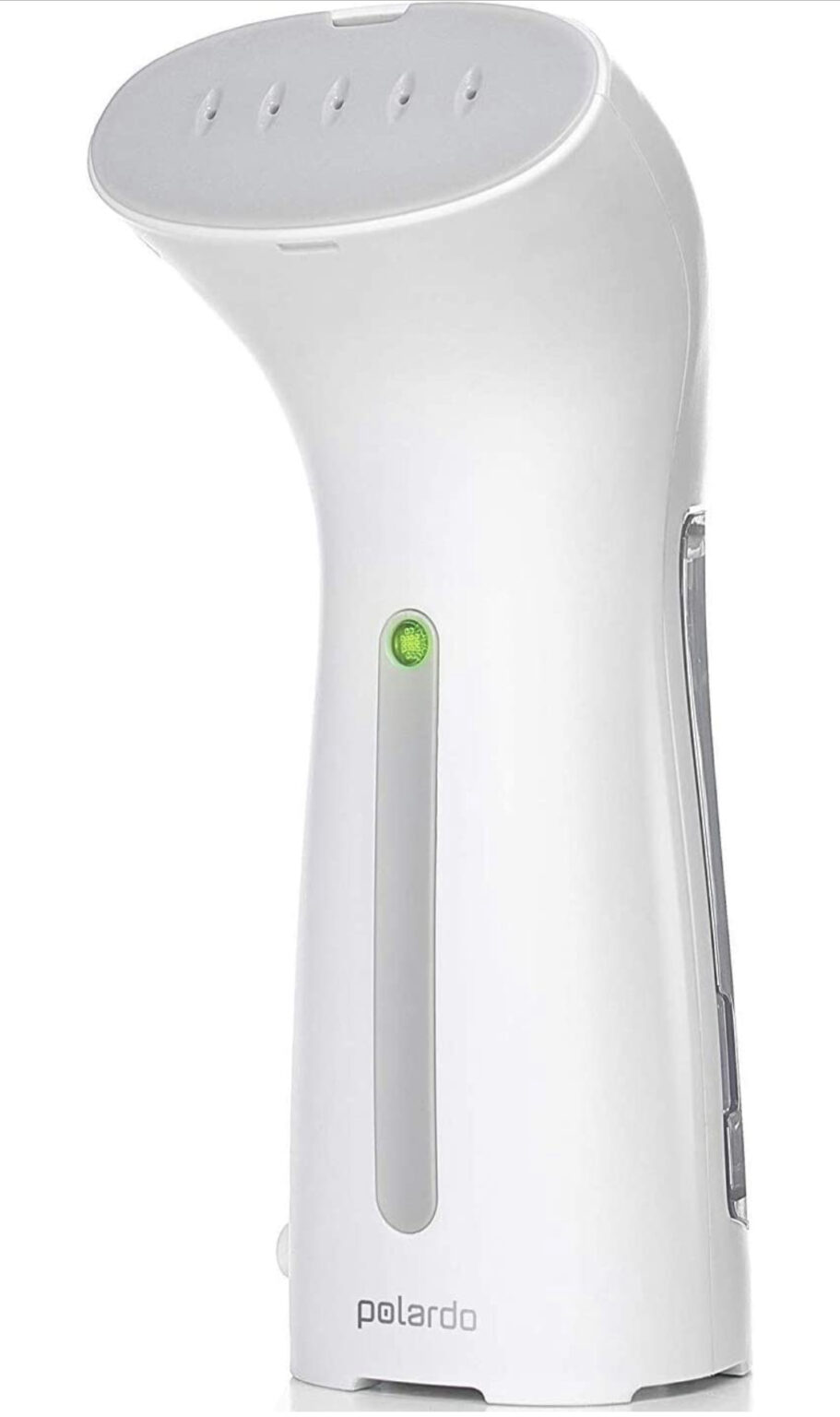 Which of these is already in your shopping cart? 
Do you want me to make another post like this for books, spiritual items or mommy products? Let me know in the comments. I love sharing everything I love with you.