Cirque du Soleil Finally Returns to South Florida
I've been on stage since I was 4 years old, when I started dancing flamenco. Through my teenage years I was part of an all girl, singing dancing group named FRESH and we performed on the Disney Channel's Two Hour Tour for Christina Aguilera and in many other fabulous stages. 
My love and connection to music and the arts has brought me to the front rows of shows from opera to Broadway, to concerts of all sorts. I love a good production, especially if it's live. 
Of all the amazing productions I have watched, Cirque du Soleil always comes on top. Live musicians and singers, performing in their own unique language, creating the magical ambiance for the world's greatest performers to excel at showcasing their unique talents and skills. 
It's amazing every time. 
From O to Corteo, Alegria to Ovo, Volta to Ka to so many others, there's no way to choose one show over another. 
But, like with most things, the pandemic put a damper of beautiful things including Cirque du Soleil's presence in South Florida. Until now. 
Finally, after nearly 4 years, Cirque du Soleil is coming back to South Florida with ECHO.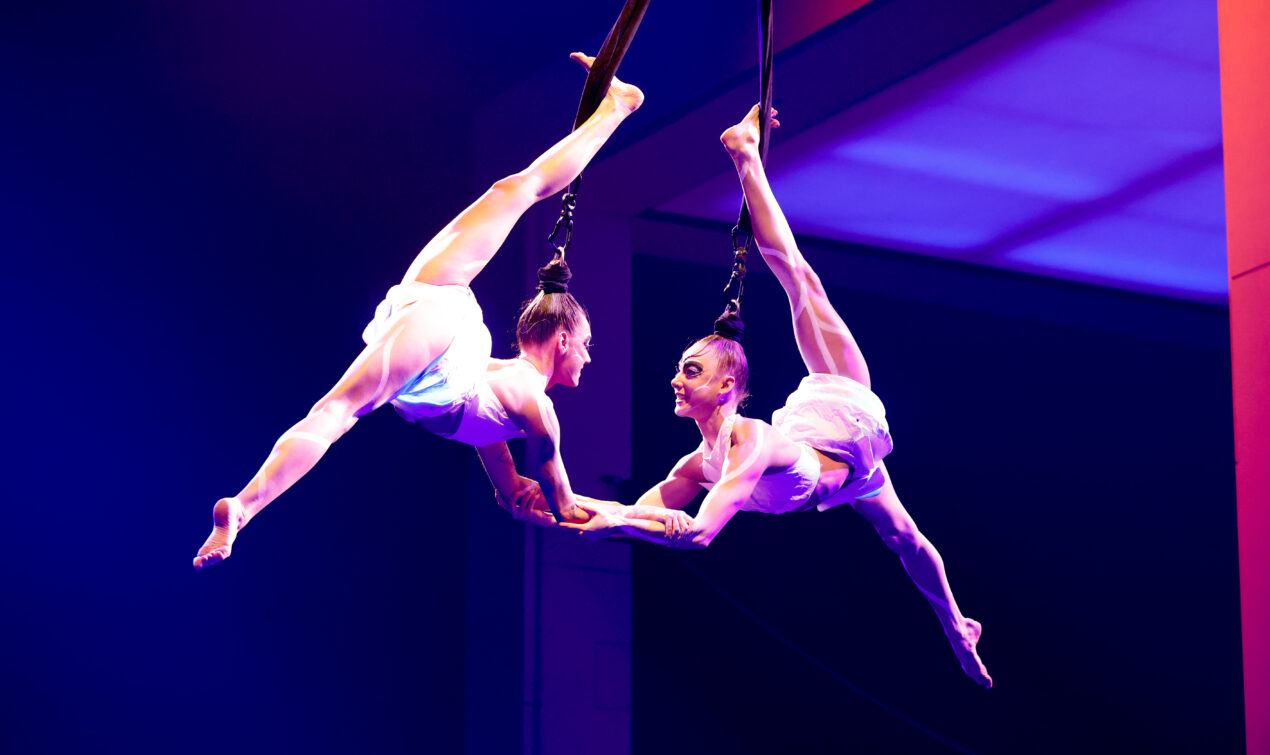 Fueled by the power of change, the hope of the youth, and the value of empathy, ECHO follows an inquisitive young woman named FUTURE as she wanders into a fantasy world that explores our sacred bond with animals and nature. When FUTURE and her best friend the DOG encounter a mysterious CUBE, they quickly learn how their actions have the power to shape this world, and if we come together, we can rebuild our planet to create the world we all want to live in. 
Cirque du Soleil's 20th Big Top show brings bold new visuals and a unique aesthetic on tour. Packed with vibrant characters, inspiring music, astounding lights and projections, and never-before-seen acrobatic feats, ECHO invites audiences on a journey through a universe of color, wonder, and infinite possibilities.
Cirque du Soleil's ECHO is coming to Gulfstream Park starting February 22nd until April 7th 2024. Tickets are already on sale and are going fast for this new Big Top Show. I will undoubtedly be there for opening night and will most likely end up checking this one out more than once. 
By the way, if you want to be the first to find out news about Cirque du Soleil you should join  Club Cirque like me. The membership is free and benefits includes access to advance tickets, special offers and exclusive behind the scenes information. To join, go to www.cirqueclub.com.